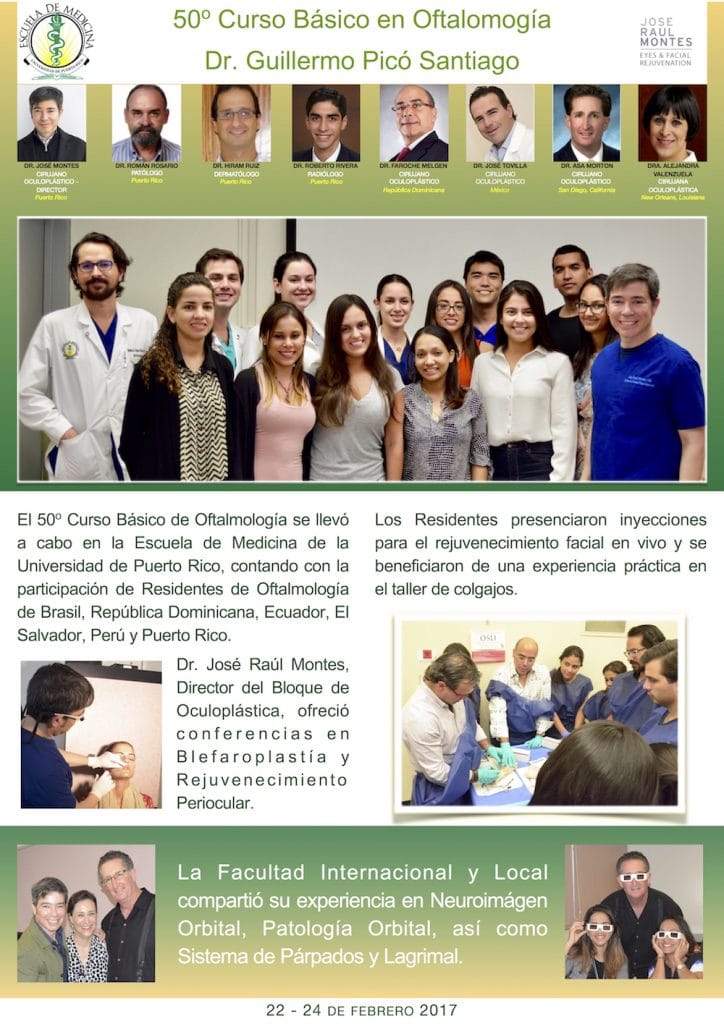 El 50o Curso Básico de Oftalmología se llevó a cabo en la Escuela de Medicina de la Universidad de Puerto Rico, contando con la participación de Residentes de Oftalmología de Brasil, República Dominicana, Ecuador, El Salvador, Perú y Puerto Rico. Dr. José Raúl Montes, Director del Bloque de Oculoplástica, ofreció conferencias en Blefaroplastía y Rejuvenecimiento Periocular. Los Residentes presenciaron inyecciones para el rejuvenecimiento facial en vivo y se beneficiaron de una experiencia práctica en el taller de colgajos. La Facultad Internacional y Local compartió su experiencia en Neuroimágen Orbital, Patología Orbital, así como Sistema de Párpados y Lagrimal.
---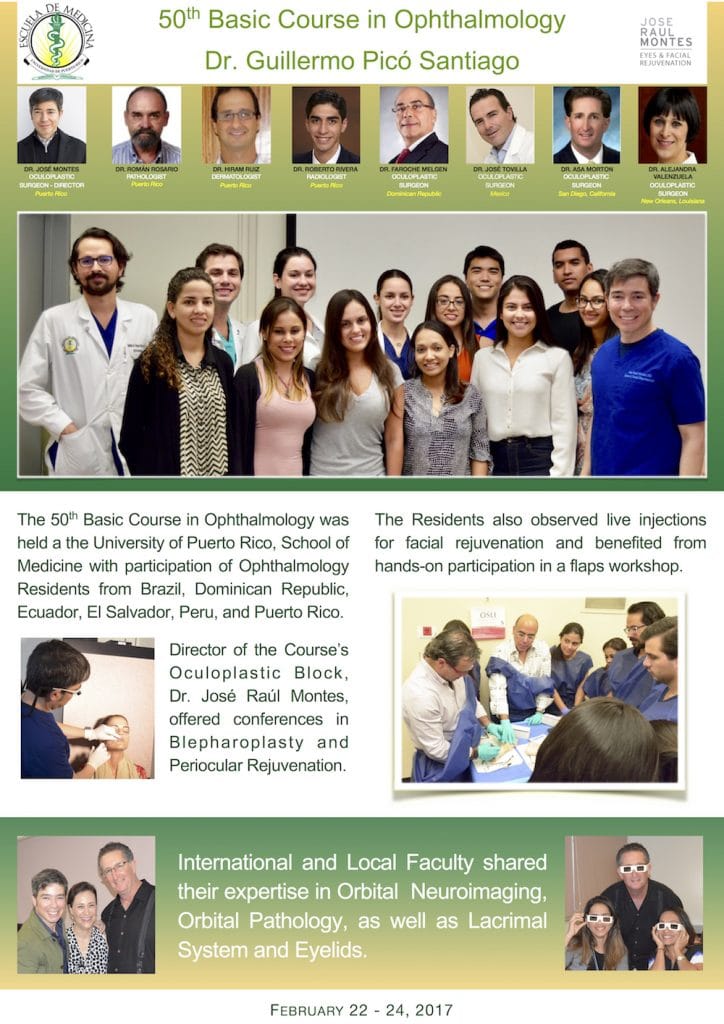 The 50th Basic Course in Ophthalmology was held a the University of Puerto Rico, School of Medicine with participation of Ophthalmology Residents from Brazil, Dominican Republic, Ecuador, El Salvador, Peru, and Puerto Rico.
Director of the Course's Oculoplastic Block, Dr. José Raúl Montes, offered conferences in Blepharoplasty and Periocular Rejuvenation. The Residents also observed live injections for facial rejuvenation and benefited from hands-on participation in a flaps workshop. International and Local Faculty shared their expertise in Orbital Neuroimaging, Orbital Pathology, as well as Lacrimal System and Eyelids.