Reach Dr. José Raul Montes in Puerto Rico to know the benefits of dermal fillers.
Dr. Montes and his staff offers the best treatments you can get.
1. Exactly what are dermal fillers?
If you wish to bring back vibrant fullness to your face, take pleasure in plump lips, boost shallow curves or soften those facial folds and creases, dermal fillers are the way to go. Another name for dermal fillers is liquid face-lift. It is known to have numerous medical advantages without the downtime.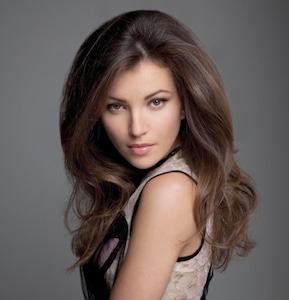 Dermal fillers cannot assist with excess drooping skin, these soft cells fillers can include even more volume and offer instant outcomes at a lower expense than surgical treatment. These therapies aren't long-term, nevertheless, and they have to be repeated and maintained. Although some dermal filler can be used in combination with other various skin rejuvenating therapies such as injection of botulinum toxin, usually, a cosmetic surgeon will examine your requirements in order to advise one or a mix of treatments to accomplish your preferred results.
2. Exactly what takes place during dermal filler injections?
Initial Assesment – Your specialist will listen to your preferred outcomes and then examine your facial look and skin tone, examining the locations of your face to be enhanced with cosmetic dermal filler.
Strategizing – Next, the cosmetic surgeon will mark strategic points on your face to be properly guided by as main areas for injecting the filler.
Making the Area clean – The areas to be injected be cleaned with an anti-bacterial agent. Then the exact location will be numbed with a topical anesthetic, especially if are sensitive to injections. Sometimes, the facial filler consists of an anesthetic in its mixture.
Injection – The real injections can be completed within a couple of minutes, and each site being injected is done in seconds.
Cleaning up the ice – The marks will be gotten rid of and ice pack will be provided to lessen the immediate pains. It is possible to apply make up at this time, however care should be taken not to apply excessive pressure to the injected areas. Doing this might lead to movement of the dermal filler.
Filler material or injectable implants have specific qualities that make them ideal for certain facial areas and longevity depends on these physical properties.
You should always look for a physician injector with the best qualifications and experience since this will translate into a better cosmetic outcome in a more cost effective way.
Dr. Montes is a Trainer and International Speaker for all the injectables he offers in his Practice, he is a member of Voluma Advisory Board and Faculty of the Cosmetic Bootcamp.
---
After years and years of experience, Dr. José Raul Montes is synonymous to excellence, safety, and professionalism.
---