Tap the Button to Purchase
Your NUTRAFOL Products!
---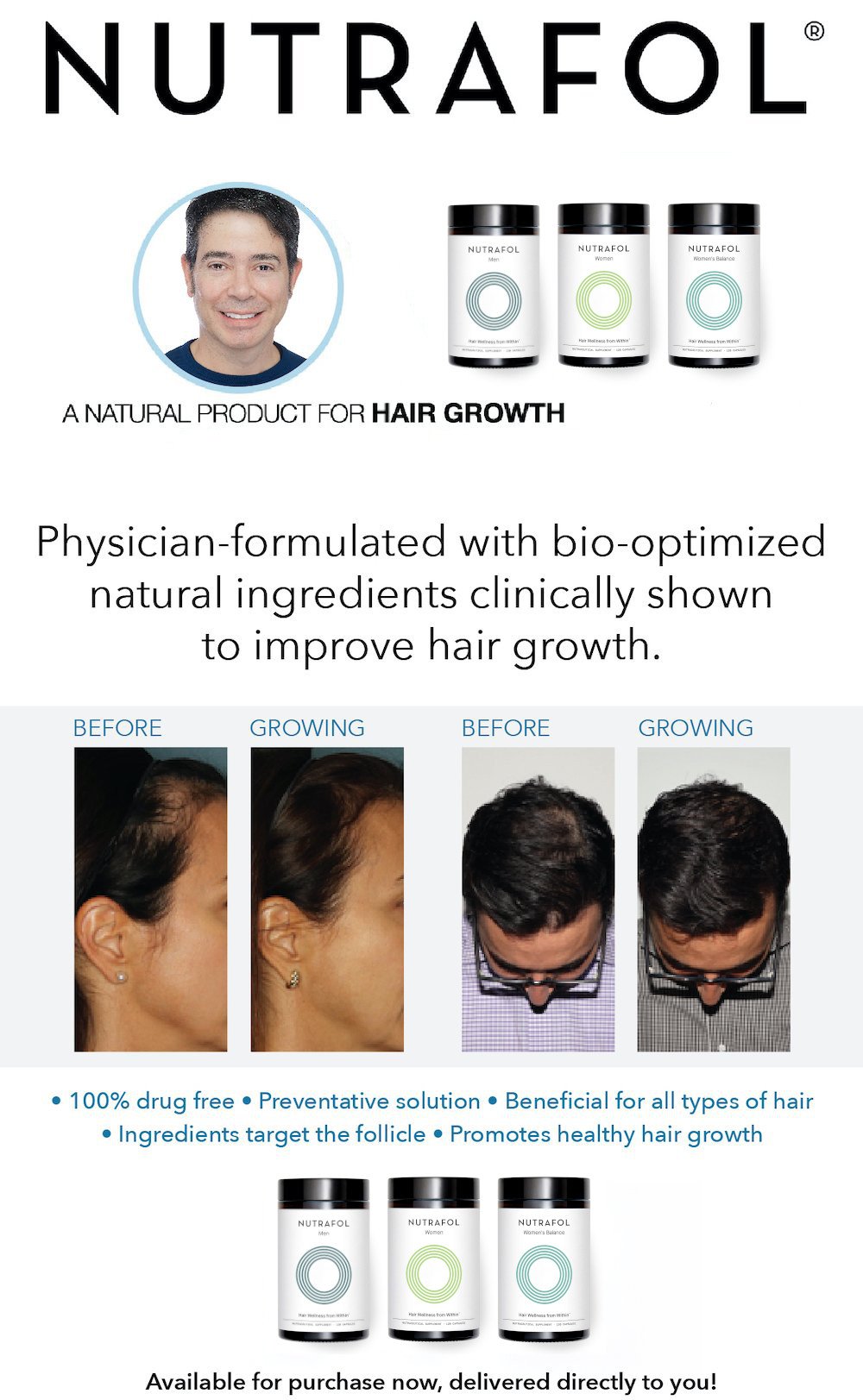 Better hair starts with a balanced body. And everybody's body is different. Your hair growth strategy should be, too.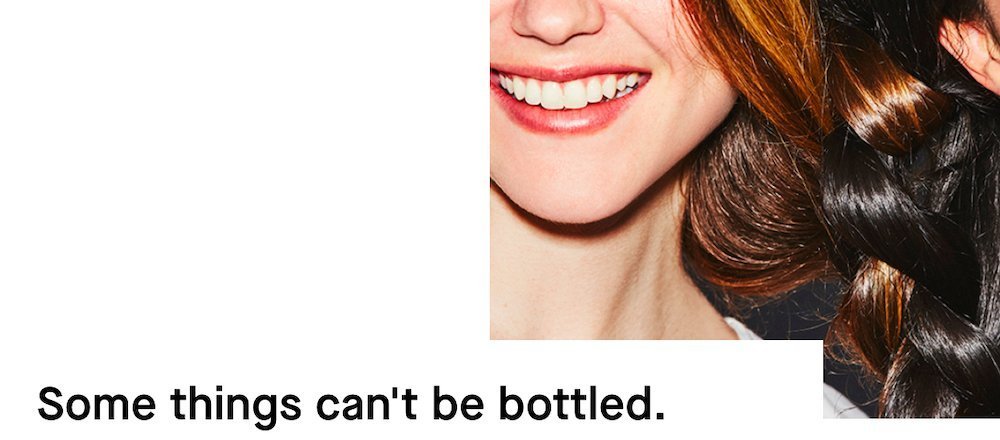 Connect with our in-house Naturopathic Doctors. Get 1-on-1 consultations for guidance to get you growing. You can also get referrals to over 1,100 dermatologist partners around the US.
Nutrafol has a statistically significant effect on women's hair health. Published in the peer reviewed Journal of Drugs & Dermatology.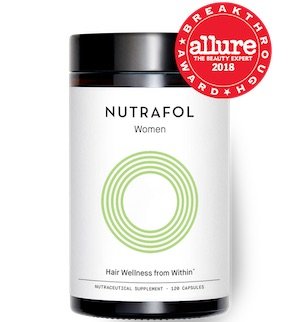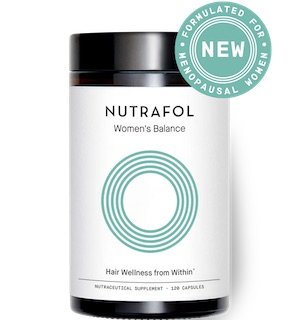 Take the evaluation to discover how hormones, lifestyle, and diet can affect your hair health.
Subscribe to get your monthly products shipped free. Let's get in the habit of growing!
Measure your success with a Hair Analysis every 6 months. Work with a naturopath.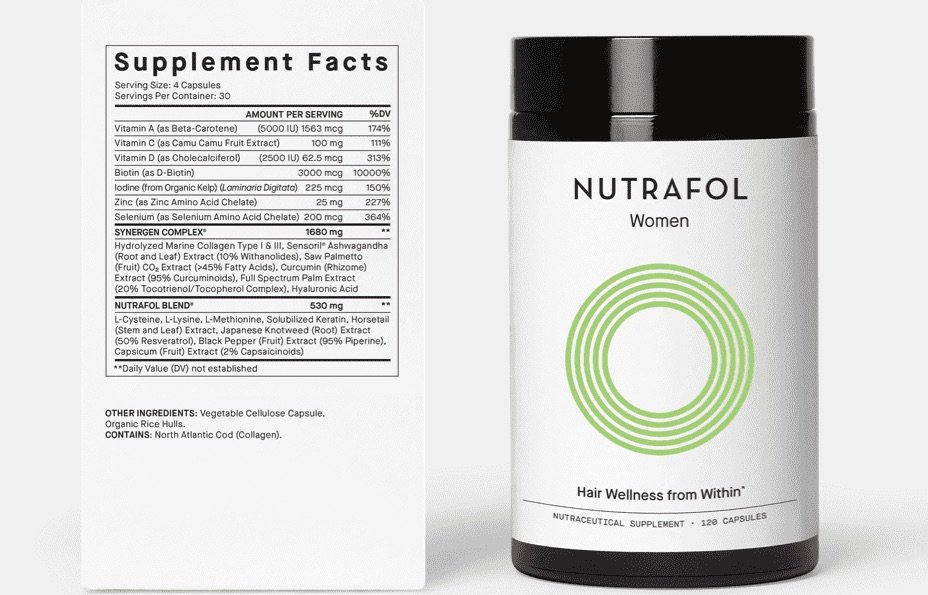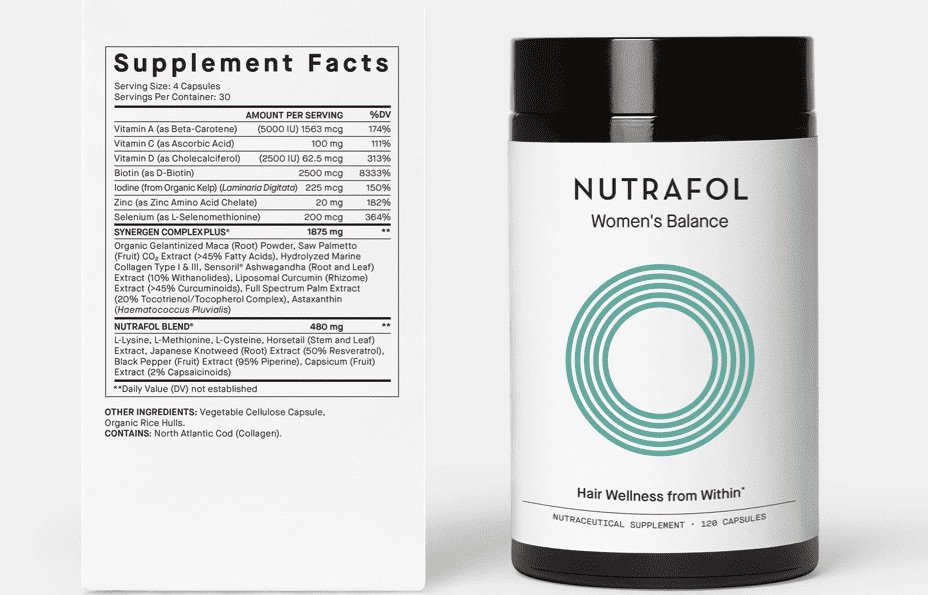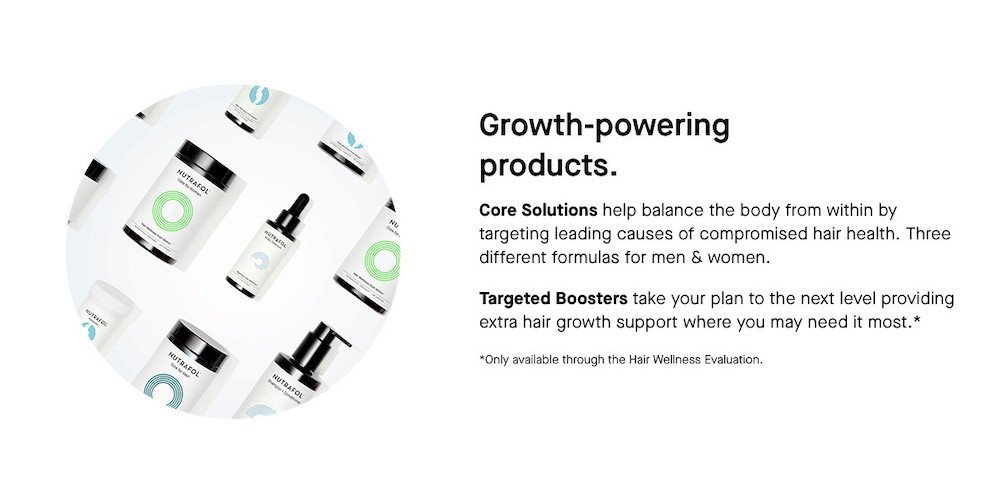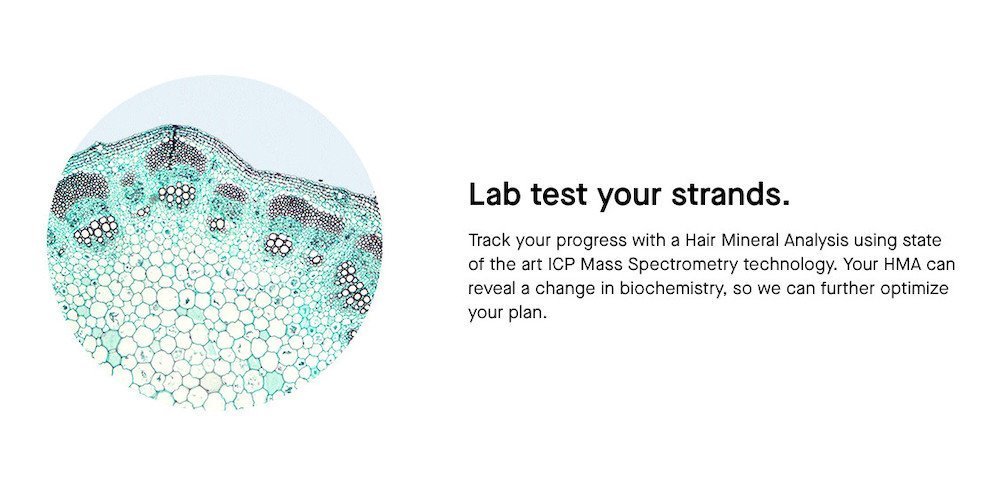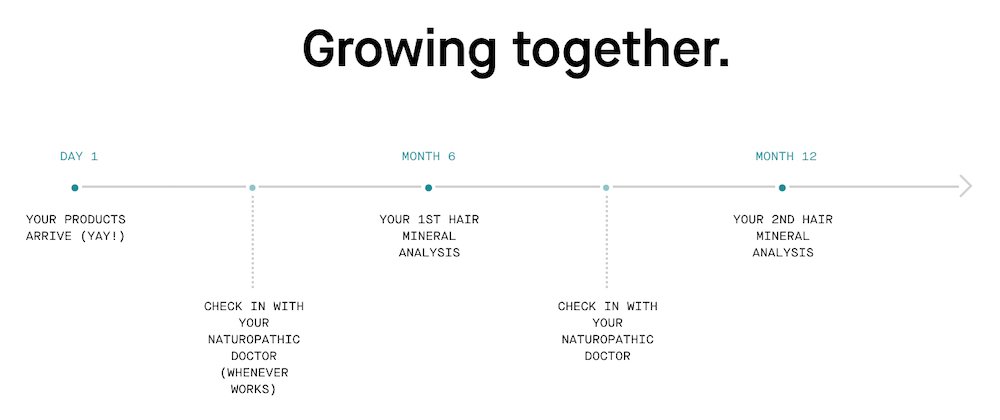 What's the best way to take it?
Most importantly, take it daily!
Take all 4 capsules at the same meal and be sure the meal contains a bit of fat to help you best absorb the nutrients.

---
GrowthPlan vs. Core Only
GrowthPlans include (2) Targeted Boosters.
The GrowthPlan is a monthly subscription too, but it's personalized to include your Core Solution and two Targeted Boosters to focus on the specific systems that need support when it comes to your own hair health.
---
Can I find Nutrafol in stores?
Not stores, (yet!) but in the doctor's office.
You can find our Core Solutions in 1100+ doctors offices across the US as well as in partnered high-end salons.
---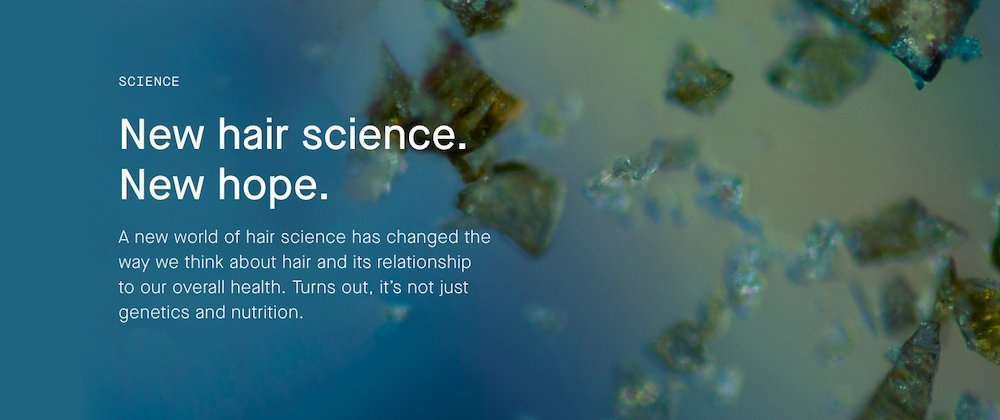 The fact is, many factors contribute to compromised hair health.
From stress to the digestive system, multiple things can impact your hair wellness. That's why a customized solution is required to improve our hair growth and hair quality. Our treatment options are curated to your hair and body, according to hair growth science.
01/ Your body is a complicated thing.
Let's break it down. Not your body… the explanation of how internal and external factors affect your body, and therefore your hair and hair growth.
Every day, the world throws a bunch of not-so-nice stuff our way such as: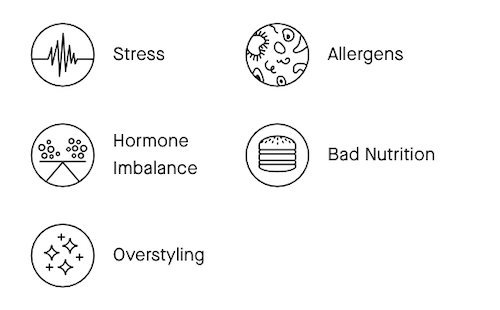 This «stuff» accumulates in our bodies and interacts with our unique genetic makeup. It sets off a series of responses that disrupt the follicles and shift the hair growth cycle from growth (anagen) to regression (catagen), which ultimately leads to the root causes of compromised hair growth. Stress-free hair will grow stronger, and addressing the underlying stress and "stuff" that accumulates will promote hair growth. This is hair growth science.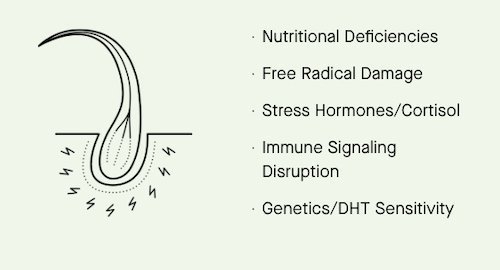 02/ But there's more.
The hair follicles in your head are actually a complex system within a larger network of the whole body. They function as mini organs, and you have an average of 100,000 of them. To understand how this larger network works, it is important to know which systems in your body affect hair growth. Your body is made up of a lot of different systems—and it might surprise you to hear which other ones also play a role in hair production: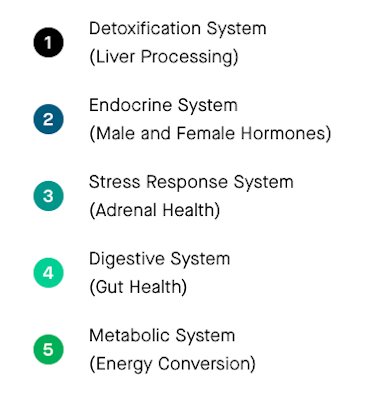 03/ Everybody's systems respond to life's "stuff" differently.
Some people's systems adapt with ease and efficiency. Others may require additional support to properly fuel the mechanisms of hair growth. That's why the most comprehensive approach is one that's curated especially for you. Our study of science, hair and the scalp helped us create customized hair growth treatments, known as your GrowthPlan.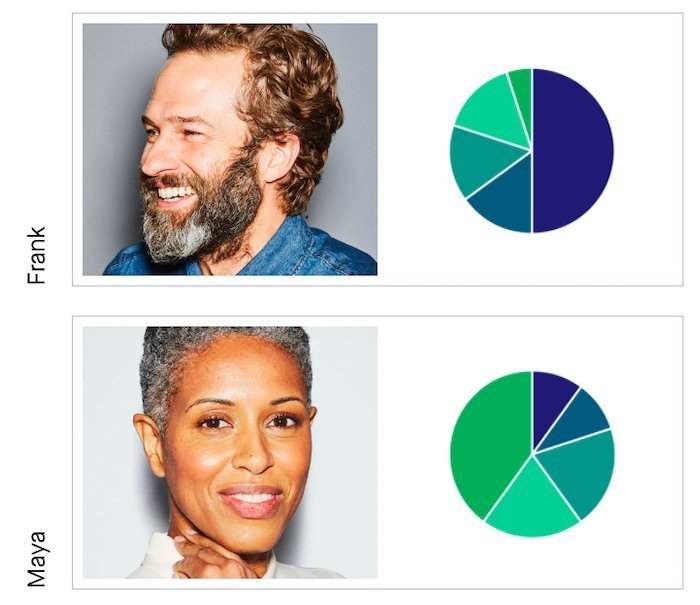 Smart Science.
In practice and on paper.
Peer-reviewed publications on the science of hair reaffirm the way to address compromised hair growth is by targeting multiple root causes.
Read more in the Journal Of Drugs In Dermatology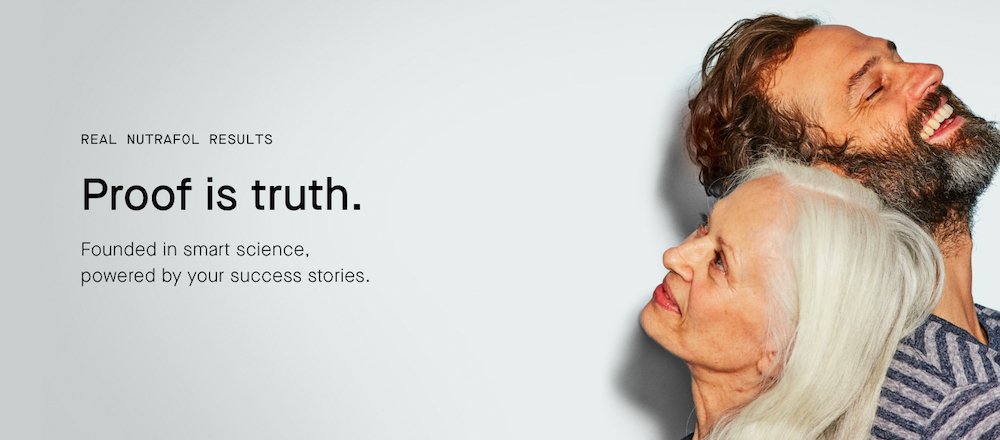 The results of our clinical studies and published hair science say a lot…
But what you say about your hair growth results is what keeps us inspired. That's real—just like every one of these testimonials and Nutrafol reviews.