EmSculpt® is the only non-invasive procedure to offer body contouring to women and men.
Current non-invasive body shaping therapies address fat and skin. But what happens when one has less than an inch of pinchable fat, or wants to improve the tone and shape of one's stomach or buttocks? After all, more than a third of one's body is comprised of muscle.
The EmSculpt is the only procedure to help both women and men build muscle and burn fat.
In addition, the EmSculpt creates the world's first non-invasive butt lift procedure.
EmSculpt is anesthesia and needle free!
WHAT IS THE TECHNOLOGY?
It uses High-Intensity Focused Electromagnetic (HIFEM®) technology that induces powerful muscle contractions, not achievable through voluntary contractions. The muscle tissue responds with deep remodeling of its inner structure resulting in muscle building and sculpting.
HOW DOES IT WORK?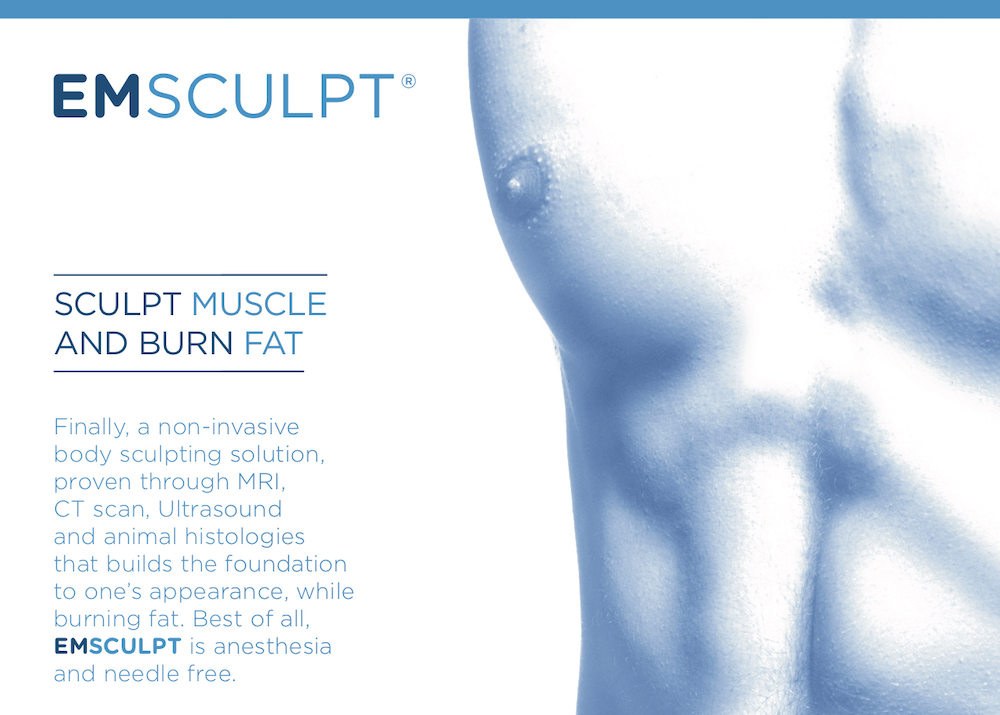 It is intended for the improvement of abdominal tone, strengthening of abdominal muscles, development of firmer abdomen, as well as strengthening, toning, and firming of the buttocks. It is painless; it feels like an intensive workout.
IS THERE ANY DOWNTIME?
There is no recovery time. No pre or post treatment preparation or anesthesia is required. It is non-surgical and non-invasive.
WHEN WILL I SEE RESULTS?
Tangible results can be seen after the first treatment, while positive results have been reported two to four weeks after the last session, and continue to improve for several weeks following treatments. Four to six sessions are required. Results and patient's experience may vary.
---
SCULPT A NEW YOU WITH 

EmSculpt ®
DEFINITION FOR WOMEN
8 Weeks After 4th Treatment
Photos courtesy of: Paula Lozanova, MD


4 Weeks After 4th Treatment
Photos courtesy of: Katia Paskova, MD


After 4th Treatment
Photos courtesy of: Suneel Chilukuri, MD


NON-INVASIVE BUTT LIFT
4TX
Photos courtesy of: Alain Michon, MD


After 4th Treatment
Photos courtesy of: Brian Kinney, MD



DEFINITION FOR MEN
After 4th Treatment
Photos courtesy of: Anita Sturnham, MD



After 4th Treatment
Photos courtesy of: Bailey Chris


---
EmSculpt ®
& JUSTLUXE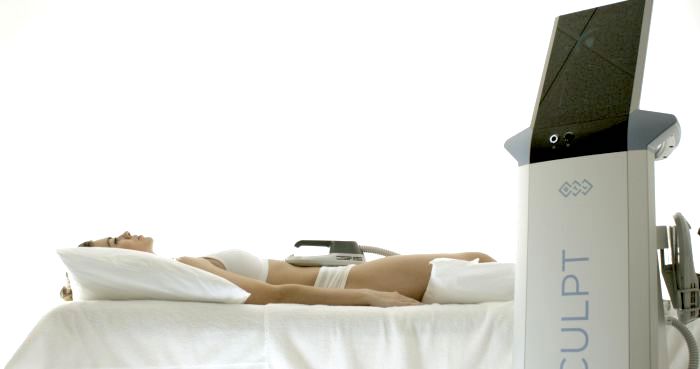 EmSculpt is featured on JustLuxe.com (993,268 impressions) in the feature story "BTL Aesthetics Ground-Breaking Approach to Body Sculpting with BTL EmSculpt." The piece shares some background on BTL Aesthetics, noting that the company has "revolutionized the way to offer the most advanced non-invasive solutions for body shaping, skin tightening and other medical aesthetic treatment." The article also introduces EmSculpt, highlighting that it became the world's only non-invasive body shaping procedure to simultaneously build muscle and burn fat, and has already received editorial awards from NewBeauty and Harper's Bazaar. Beverly Hills-based Dr. Raj Kanodia shared his excitement about using EmSculpt, "From performing artists, fashion models, lead executives, to other patients, they have all quickly seen how effective this treatment is for them to tighten and tone with no negative externalities."
---
EmSculpt ®
& NEWBEAUTY
EmSculpt is featured three times in New Beauty's (2,000,000 impressions) Future Guide – The Ultimate Guide to Cosmetic Enhancement.
Placement 1- is in the liposuction section, where

EmSculpt

is highlighted as a muscle toning procedure used by doctors as a less risky alternative to the Brazilian Butt Lift.
Placement 2 – is in the "Fat Blasters To The Rescue" story, where

EmSculpt

is featured as "The Muscle Builder". In the piece, Dr. Janet Allenby praises

EmSculpt

, sharing that "

EmSculpt

is a game changer because it tones, tightens and strengthens the muscle underneath, which helps sculpt the area." She notes that she has "medical devices that can freeze and melt away unwanted fat, but the muscle underneath is always left untouched" – further solidifying

EmSculpt's

revolutionary ability to simultaneously tone the muscles as well.
Placement 3 – follows placement 2 in the "B+A Body Contouring Gallery", which includes impressive before and after photos of the

EmSculpt

abdominals treatment and buttocks treatment.

NEWBEAUTY Names EmSculpt As A Non-Surgical Alternative to Brazilian Butt Lift That Have Little to No Downtime
Fergie was right! 2008 is so 2000 late. Today, women are standing
strong over several causes – #METOO, #BodyPositivity #GenderPayGap and
more. They want their bodies to be viewed as strong and powerful as
their minds, rather than some twig like Kate Moss. Don't believe me?
Check out the results of a recent New Beauty Poll of their readership.
BTL is the only company to offer your practice's patients this
service. Stand Up. Be Proud. Share New Beauty's Recent Results!
#IAMWOMANHEARMEROAR
---
EmSculpt ®
& HARPER'S BAZAAR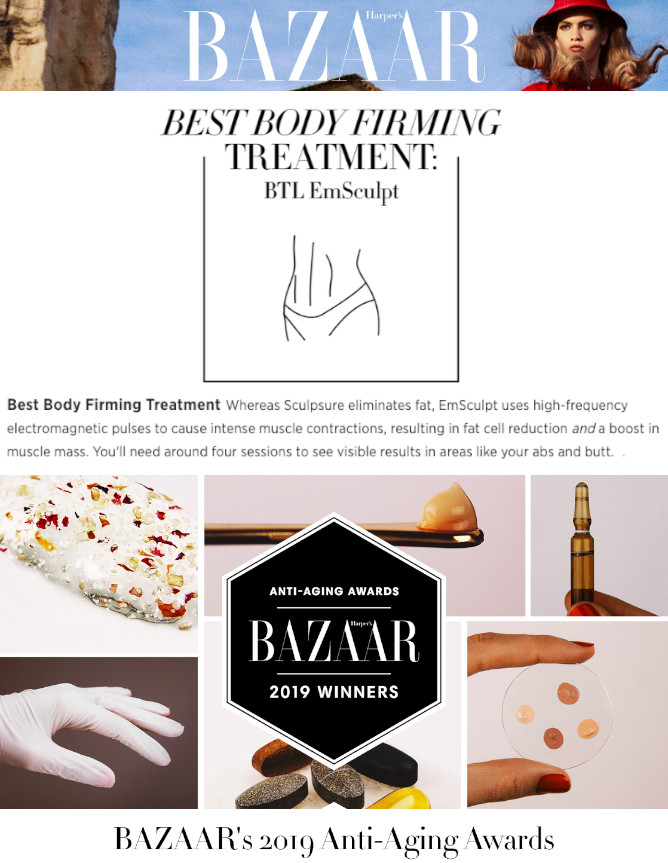 Harper's Bazaar Names EmSculpt a 2019 Anti-Aging Award Winner
We're thrilled to share that EmSculpt ® is featured on HarpersBazzar.com (UVM: 8,780,751) as a 2019 Anti-Aging Award Winner! EmSculpt earned the distinction of "Best Body Firming Treatment" within the "Best Pro Treatments" category as voted on by the Harper's Bazaar editorial team, dermatologists and influencers.
The piece notes that while numerous treatments eliminate fat, EmSculpt's HIFEM technology induces intense muscle contractions that results in fat cell reduction and a boost in muscle mass. The mention also calls out the treatment's use on both the abs and butt.
---
EmSculpt ®
& NEW YORK MAGAZINE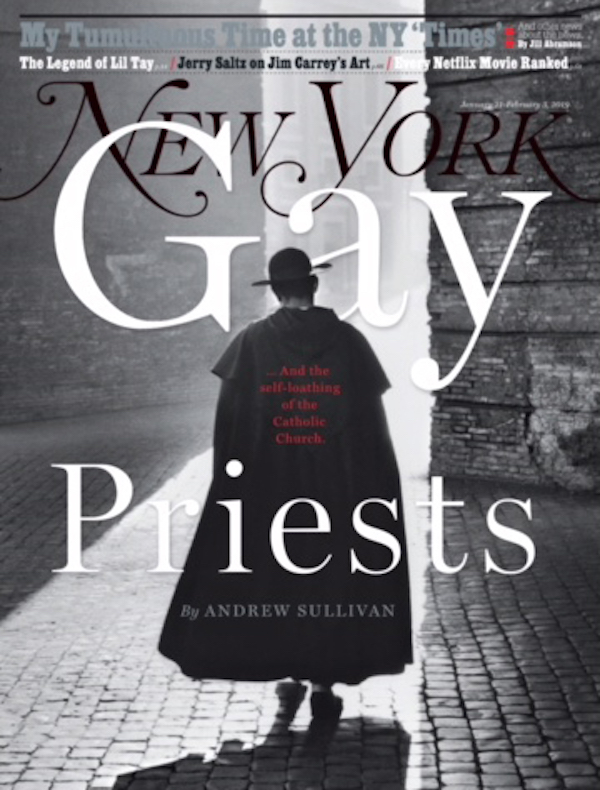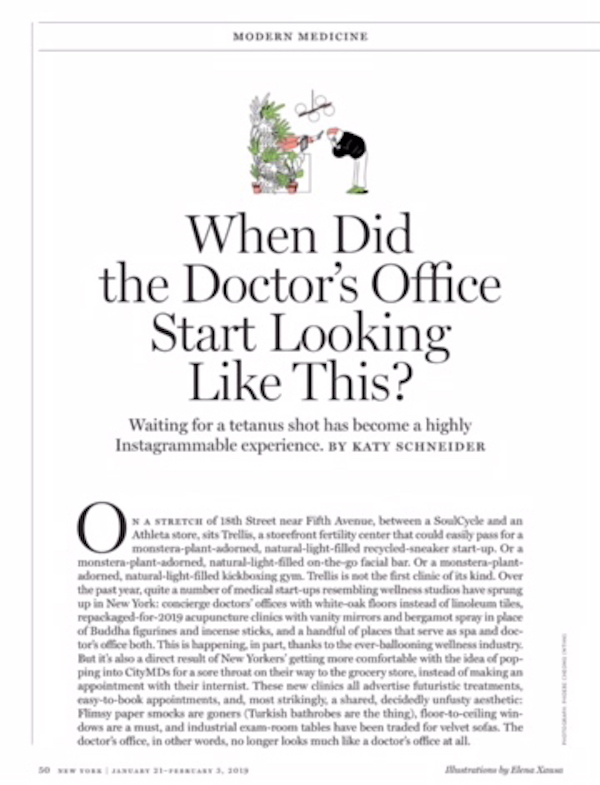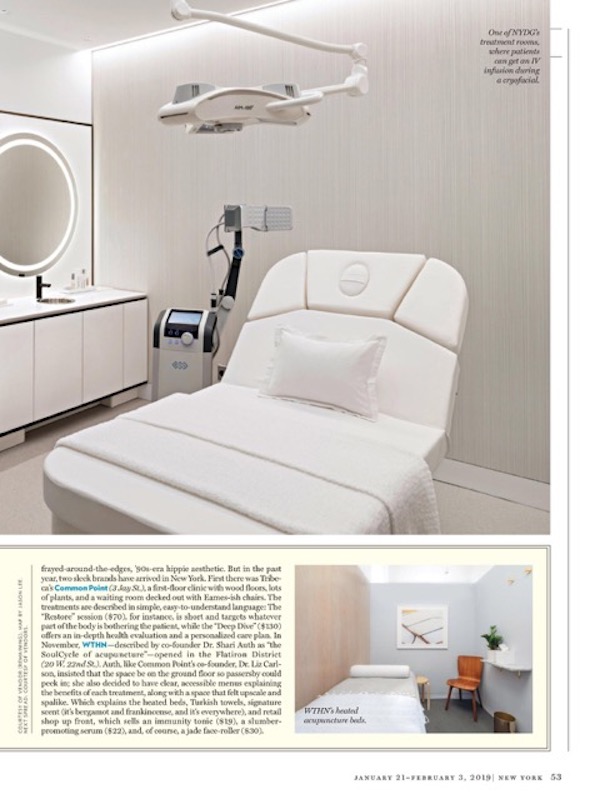 EmSculpt ® is featured in New York Magazine (Impressions: 1,216,305) in a story titled, "When Did the Doctor's Office Start Looking Like This? Waiting for a tetanus shot has become a highly Instagrammable experience." As doctor's offices continue to evolve to become more aesthetically pleasing, "futuristic" and more wellness-focused, treatments, including EmSculpt, have become more prevalent. EmSculpt is highlighted for its availability on the new floor at New York Dermatology Group which focuses on integrating medical and holistic therapies with beauty procedures. However, the most interesting item of note is Founder, Dr. David Colbert praising the treatment and sharing that "The Victoria's Secret supermodels came and did it (EmSculpt®) before the show."
---
EmSculpt ®
& ALLURE MAGAZINE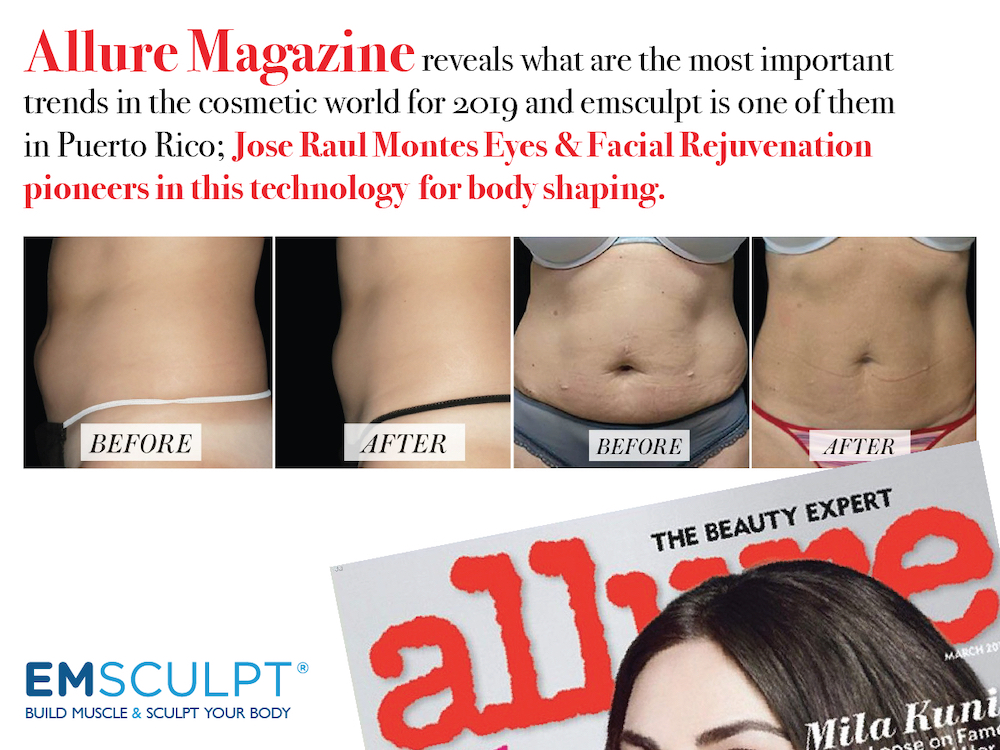 EmSculpt ® is featured on Allure.com (UVM: 7,560,000) in a story titled, "The 7 Biggest Plastic Surgery Trends for 2019, According to Experts." Dr. Dendy Engelman praises the treatment as the "first and only noninvasive muscle and body-fat shaping procedure.
She goes into detail on how the treatment works, noting that its painless and has been tested in five clinical studies with measurable results. With body contouring "expected to soar," Dr. Engelman is "excited to see the results it will deliver in 2019."
The story was reposted on Yahoo.com (UVM: 4,280,000,000). Please find the links below for reference.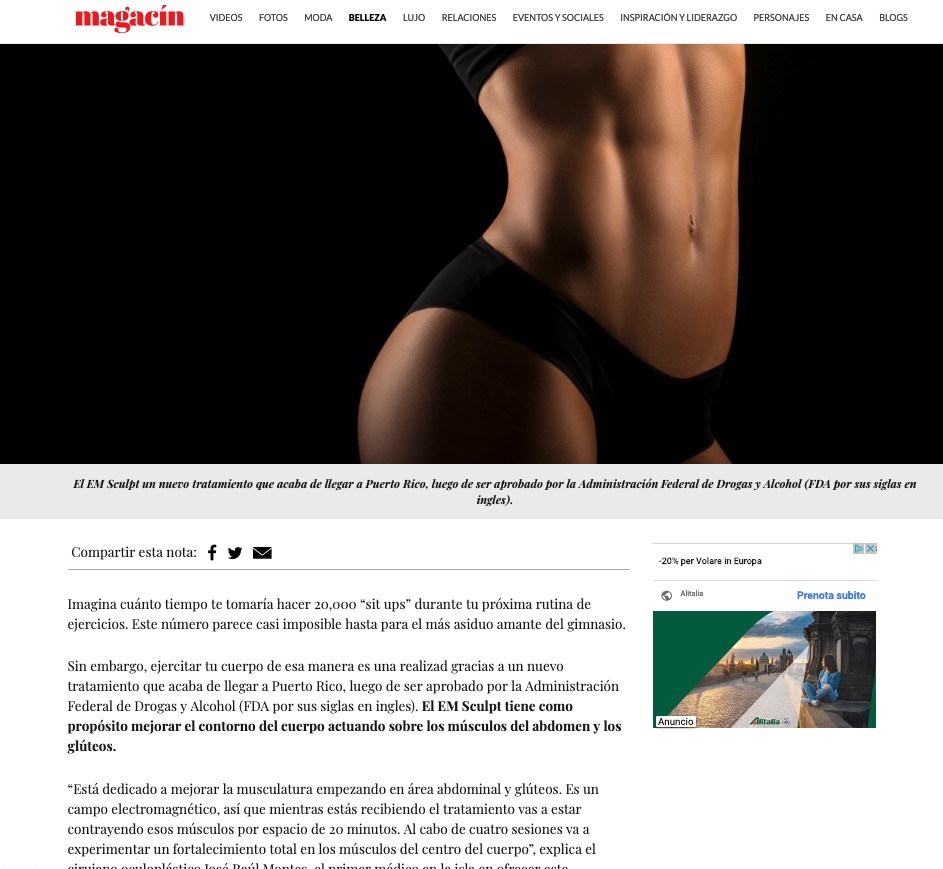 Imagina cuánto tiempo te tomaría hacer 20,000 "sit ups" durante tu próxima rutina de ejercicios. Este número parece casi imposible hasta para el más asiduo amante del gimnasio.
Sin embargo, ejercitar tu cuerpo de esa manera es una realizad gracias a un nuevo tratamiento que acaba de llegar a Puerto Rico, luego de ser aprobado por la Administración Federal de Drogas y Alcohol (FDA por sus siglas en ingles). El EM Sculpt tiene como propósito mejorar el contorno del cuerpo actuando sobre los músculos del abdomen y los glúteos.
"Está dedicado a mejorar la musculatura empezando en área abdominal y glúteos. Es un campo electromagnético, así que mientras estás recibiendo el tratamiento vas a estar contrayendo esos músculos por espacio de 20 minutos. Al cabo de cuatro sesiones va a experimentar un fortalecimiento total en los músculos del centro del cuerpo", explica el cirujano oculoplástico José Raúl Montes, el primer médico en la isla en ofrecer este tratamiento.
El resultado de este tratamiento es un grupo de músculos más tonificados y, dependiendo de la condición física de la persona puede hasta marcarse.
Montes destaca que es una alternativa para hombres y mujeres a partir de los 20 años, siempre y cuando tenga un índice de masa corporal promedio. Además, el candidato a someterse a EM Sculpt debe tener buenos hábitos alimentarios y de ejercicio, pues el éxito del tratamiento a largo plazo dependerá de que la persona mantenga su peso y condición física.
"Es ideal para pacientes que entiendan que hay que tener buenos hábitos diarios de vida, que uno no es lo que hace una vez en la oficina del médico o una vez al año, uno es lo que hace todos los días. Personas que diariamente se cuidan y que van regularmente al gimnasio van a poder contar con esta tecnología para añadir más fortaleza a esos músculos que también son muy importantes para mantener y mejorar la postura", añade el médico.
Por un tiempo, Montes se dio a la tarea de buscar una tecnología para mejorar el contorno del cuerpo. A menudo encontraba tratamientos que tenían como fin eliminar la grasa y eso no le satisfacía, pues entiende que esto no siempre es la solución.
"A la grasa siempre se le ha adjudicado todo lo malo y, yo que me dedico a la cirugía en el área de los ojos, le digo a la gente que la grasa es tan importante alrededor de los ojos y de la cara para mantener un aspecto juvenil. ¿Por qué todo lo que hacemos en el cuerpo es eliminar grasa ya sea a base de cirugía o con tecnología?", cuestiona.
No obstante, aunque el médico señala que hay personas que tienen que bajar el porcentaje de grasa en su organismo, si la persona no tiene exceso de peso y sí una figura curvilínea, lo que debe buscar es la manera de fortalecer sus músculos.
"Esa grasa también le da textura a la piel. Es el mattress que tenemos debajo de la piel. He visto personas que se han hecho liposucción o procedimientos agresivos, que se ven muy bien vestidos pero que la calidad de la piel se afecta un poco o inclusive muestran pérdida de elasticidad.
Hay otras tecnologías que reducen grasa también, pero me interesó más esta tecnología del campo electromagnético que trabaja el músculo", añade.
En menos de media hora
Para disfrutar los beneficios de EM Sculpt debes pasar primero por una evaluación médica. La persona recibe el tratamiento acostado. Se trata de una descarga electromagnética que hace que el músculo se contraiga.
"Inmediatamente después del tratamiento la persona sigue su rutina normal. He preguntado qué sienten y dicen que la sensación es similar a cuando van al gimnasio y que a la vez los lleva a mantenerse derechos, la postura mejora. El ejercicio se hace de una manera tan eficiente que no se afecta ningún otro músculo", comparte.
Para que el tratamiento funcione, el paciente debe hacerse por lo menos cuatro sesiones de media hora y separada por dos a tres días. Al cabo de esas cuatro sesiones, se realiza una evaluación de seguimiento con fotos estandarizadas para ver el cambio.
Montes destaca que en las semanas que ha ofrecido el tratamiento, la mayoría que lo ha recibido son hombres.
"Es el primer tratamiento que he tenido en esta oficina que, de entrada, ha atraído a más hombres que mujeres. También ha sido muy popular en la población de millennials. He visto en esta tecnología algo que los atrae porque el resultado es rápido y se relaciona con su estilo de vida", dice.
Estudios clínicos
El cirujano oculoplástico José Raúl Montes lleva más de dos décadas ejerciendo la medicina, siempre atraído por la investigación y la forma en que los resultados de esta pueden impactar positivamente la vida de sus pacientes.
El también profesor de la escuela de medicina de la Universidad de Puerto Rico ha sido orador local e internacional, compartiendo su experiencia con los profesionales más destacados de la industria, ofreciendo conferencias y capacitaciones en cirugía oculoplástica, estética y rejuvenecimiento facial.
Además, ha sido miembro de varios consejos consultivos para numerosas compañías farmacéuticas, ha supervisado el proceso de introducción de nuevos productos para la aprobación de la FDA en los Estados Unidos.
Algo que a Montes siempre le ha llamado la atención es que Puerto Rico no está incluido en las pruebas de productos que se realizan antes de lanzarlos al mercado.
"Hablé con los CEO y presidentes de compañías, decidieron orientar a las plantillas de los departamentos de investigación para que estuvieran conscientes de que Puerto Rico es parte de Estados Unidos y se rige por las mismas reglas del FDA", añade.
Sus cuestionamientos tuvieron resultado y este año se encuentra trabajando para tres estudios clínicos de nuevos productos que están pendientes para aprobación de la FDA.
"Para dar el mejor servicio hay que investigar estos productos y tecnologías. Es algo que me apasiona y que es parte de mi compromiso porque represento a Puerto Rico ante la comunidad médica internacional", dice.
---
FREQUENTLY ASKED QUESTIONS
WHY IS EmSculpt® THE BREAKTHROUGH IN NON-INVASIVE BODY SHAPING?
EmSculpt is the world's only non-invasive body shaping procedure to simultaneously build muscle and burn fat. In addition, the EmSculpt creates the world's first non-invasive buttlift procedure.
AM I A CANDIDATE?
Anyone can benefit from the EmSculpt procedure. Ask your provider for more details.
WHAT IS THE TREATMENT TIME?
30 minute treatment with minimum of 4 sessions scheduled 2-3 days apart. Your provider will help you create a treatment plan tailored to your specific goals.
WHAT DOES IT FEEL LIKE?
The EmSculpt procedure feels like an intensive workout. You can lay down and relax during the treatment.
IS THERE ANY DOWNTIME? ANY PRE/POST TREATMENT PREPARATION?
The EmSculpt is non-invasive and requires no recovery time or any pre/post treatment preparation.
DOES IT REALLY WORK?
YES! The EmSculpt has been clinically tested for safety and efficacy through seven independent US based clinical studies.
HOW FAST WILL I SEE RESULTS?
You begin to feel tangible results right after the treatment. Positive results are usually reported two to four weeks after the last session and continue to improve for several weeks following the treatments.
---


EFFICACY OF HIGH INTENSITY FOCUSED ELECTRO-MAGNETIC FIELD THERAPY WHEN USED FOR NON-INVASIVE BUTTOCKS AUGMENTATION AND LIFTING: A CLINICAL STUDY.
Mariano Busso M.D., R. Denkova M.D.
Aesthetic Dermatology, Coconut Grove FL, USA; Aesthe Clinic Beauty, Sofia, BG
Presented at the Annual Meeting of the American Society for Laser Medicine and Surgery, 2018 Dallas, TX.
HIGHLIGHTS
• 22 women received 4 bilateral treatments on their buttocks.
• The treatments caused significant changes to gluteus muscles which translated into overall aesthetic improvement.
• Digital photographs showed overall buttocks lifting and reduction in muscle laxity.
• High levels of satisfaction with treatment results (7.3/10).
• The results triggered a following large-scale multicentric study to bring further evidence.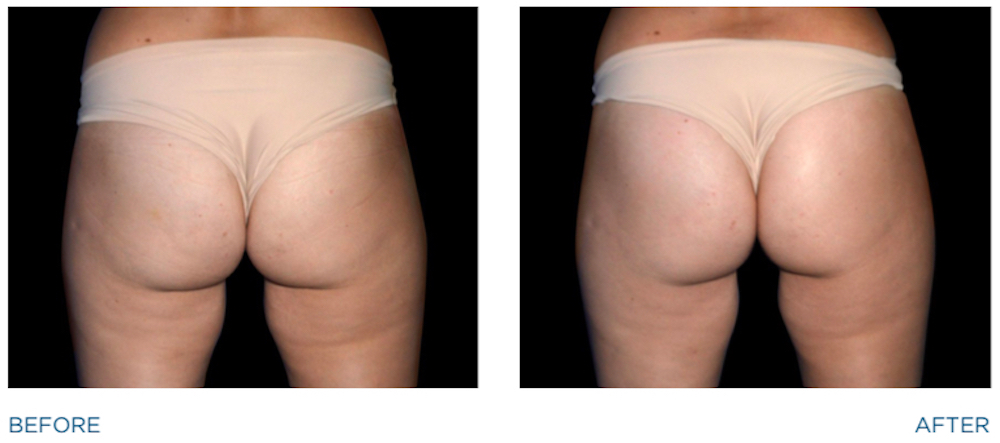 DESIGN AND METHODOLOGY
• Evaluation at baseline, after last treatment, 1-month post, and 3-month post:
Weight measurement, standardized digital photography.
Patient comfort and satisfaction with results.
RESULTS


Digital images of two patients showing overall lifting of their buttocks coupled with elevation of the gluteal fold and a tighter and more sporty look after HIFEM® treatment (4x30min).
---

CHANGES IN SUBCUTANEOUS ABDOMINAL FAT THICKNESS FOLLOWING HIGH-INTENSITY FOCUSED ELECTRO-MAGNETIC (HIFEM®) FIELD TREATMENTS: A MULTI CENTER ULTRASOUND STUDY.
Bruce Katz M.D., Robert Bard M.D., Richard Goldfarb M.D., Aaron Shiloh M.D., Dilyana Kenolova M.D.
Juva Skin and Laser Center, Manhattan NY, USA; Bard Cancer Diagnostics, Manhattan, NY, USA; Center for SmartLipo & Plastic Surgery, Langhorne PA, USA; Shiloh Vein and Aesthetic Institute, Philadelphia PA, USA; Dermasense Dermatology Clinic, Burgas, Bulgaria.
Presented at the Annual Meeting of the American Society for Laser Medicine and Surgery, 2018 Dallas, TX.
HIGHLIGHTS
• 33 patients received four 30-minute treatments and were evaluated 1 month post application.
• Ultrasonography calculated fat thickness in multiple measurement points covering the whole abdomen.
• On average 19.0 % (4.4 mm) reduction of fat was observed. The most significant reduction in fat (26.6 %) was observed subumbilicaly.
• High consistency with 0 non-responders; 21 out of 33 patients had greater than 15% fat reduction.
• 91% satisfaction with treatment results.

Ultrasound measurements revealed that fat was reduced significantly (p<0.05) in all abdominal areas, with the highest change seen in epi- and sub-umbilical regions.
RESULTS
Patient 3: 24 years old female

Patient 15: 47 years old female

Patient 6: 44 years old female

---

HIGH INTENSITY FOCUSED ELECTRO-MAGNETIC THERAPY (HIFEM®) EVALUATED BY MAGNETIC RESONANCE IMAGING (MRI): SAFETY AND EFFICACY STUDY OF A DUAL TISSUE EFFECT BASED NON-INVASIVE ABDOMINAL BODY SHAPING.
Brian M. Kinney M.D. FACS, Paula Lozanova M.D.
Plastic Surgery Excellence, Beverly Hills CA, USA; Paula Fines Center, Sofia BG, Europe
Presented at the Annual Meeting of the American Society for Laser Medicine and Surgery, 2018 Dallas, TX.
HIGHLIGHTS
• 22 patients were evaluated 2 months after four 30-min treatments.
• Abdominal fat thickness was reduced on average by 18.6% or 4.3 mm.
• Abdominal muscle mass increased on average by 15.4%, coupled with a 10.4% average reduction in diastasis recti.
• Waist circumference decreased on average by 1.4 inch.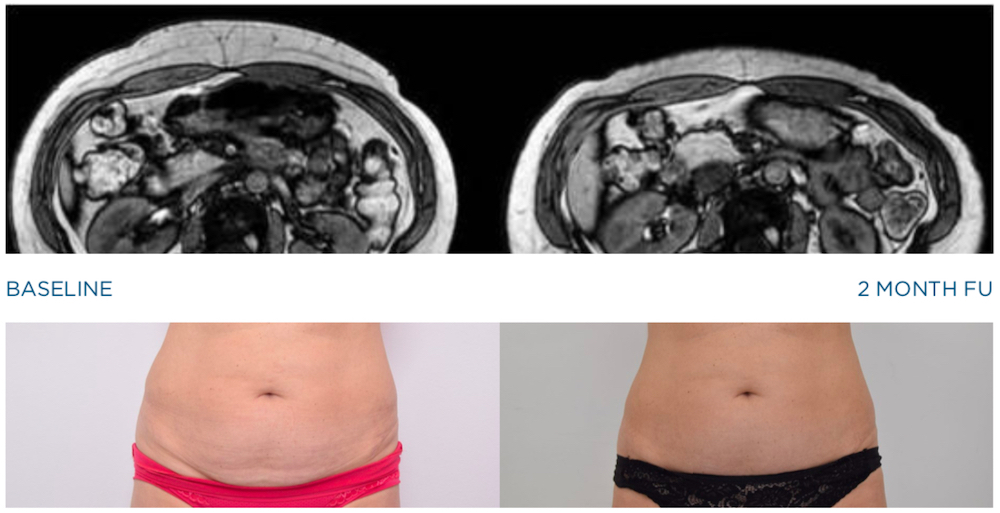 RESULTS
• No adverse event. Several patients reported mild muscle fatigue which resolved within 12-48 hours.
• Simultaneous reduction in subcutaneous fat and strengthening of abdominal muscles in treated patients evaluated by MRI.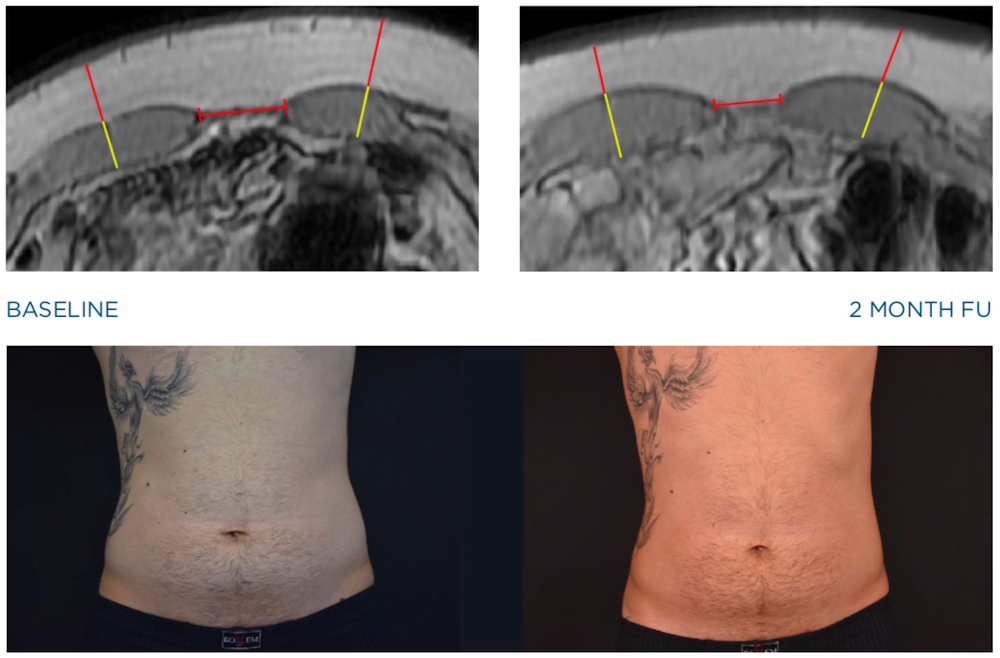 Tissue changes 2-months post-treatment (right) versus baseline (left) captured by magnified MRI cuts. The patient showed 30.2% reduction in subcutaneous fat thickness (upper red lines) and 14% thickening of rectus abdominis (yellow lines) compared to baseline. This tissue re-composition was coupled with a 24.9% reduction in the lateral sinister/dexter distance (middle red line segment). Subject ID2, aged 30, weight change -2.2 lbs (-1.2%).