WHAT IS SKINPEN?
SkinPen by Crown Aesthetics is the first microneedling device cleared by the U.S. Food and Drug Administration, clinically proven to safely and effectively treat facial acne scars for ages 22 and up.
With as few as three non-invasive and affordable treatments spaced 30 days apart, you can improve your appearance for six months after your last treatment – and step out with confidence.
ACNE SCARS?
Effective. FDA-Cleared. Affordable.
Put SkinPen® to Work for You.

FEATURES AND BENEFITS
SkinPen creates controlled micro-injuries to stimulate the body's natural wound-healing process, while minimizing cellular damage. The result is effective remodeling of scar tissue, while keeping the overall structure of the skin intact.
Rave Reviews
90% Would Recommend SkinPen to Friends and Family
Unbeatable Safety
The World's First FDA-Cleared Microneedling Device
Come One, Come All
Works for All Skin Types
Hassle-Free
Get Back to Living With Little Downtime2
HOW MICRONEEDLING WORKS
SkinPen by Bellus Medical is the first FDA-cleared microneedling device.
It causes controlled micro-injuries that stimulate your body's natural wound healing process, while minimizing cellular damage. The result is effective remodeling of scar tissue, while keeping the overall structure of the skin intact.
There are three phases to the wound-repair process:
Phase I: Inflammation. Piercing the skin triggers your immune system to disinfect the wounds, remove debris, increase blood flow and begin to create new tissue.
Phase II: Proliferation. The wound is rebuilt with new granulation cells, which are part of the extracellular matrix. Additionally, a new network of blood vessels develops.
Phase III: Remodeling. The wound is replaced with new dermal tissues and blood vessels.
Best of all, SkinPen works. Ninety percent of subjects in the clinical trial would recommend the procedure to family and friends.
GET STARTED
Microneedling is your new best friend when it comes to combatting the appearance of facial acne scars. Ask for SkinPen® by name to get the impressive results demonstrated by our clinical study and the safety of the first FDA-cleared device.
Here's what you can expect from a SkinPen treatment:
A plan for optimal results. Your physician may recommend a course of procedures based on your individual goals. Maintenance of your procedure might require multiple treatments.
A comfortable procedure. Based on your needs, your physician will likely apply a topical numbing agent to the treatment area.
A short procedure time. The treatment will likely take about 30 minutes.
A mild sensation. Most patients report feeling only the slight vibration of SkinPen during the procedure.
Minimal post-procedure effects. The skin will appear slightly pink to red immediately post-procedure, similar to a mild to moderate sunburn. Additionally, the most common treatment responses experienced were dryness, rough skin, tightness, redness, itching, peeling, discomfort, tenderness, and burning. These conditions resolved over time without any further complications.
Soothing aftercare. Your clinician will provide a clean, non-cytotoxic hydrogel used to prevent the skin from drying out post-treatment.
FEEL THE LOVE
The media love us. How much?
Let us count the ways: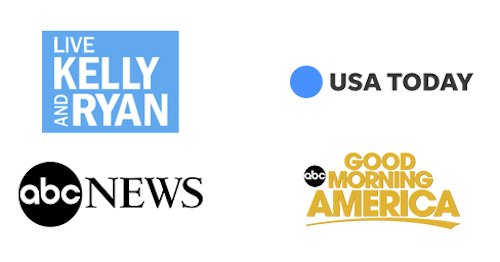 Because Crown Aesthetics has continually upgraded our technology since we started in 2012, the aesthetics industry also loves us:

BEFORE AND AFTER
See for yourself why microneedling is a growing part of the 2.5 million annual skin rejuvenation and renewal procedures worldwide in our gallery of SkinPen pre- and post-procedure® photos.