Going for the Sculptra treatment in Puerto Rico? Contact Dr. José Raul Montes now.
Discover the best treatments with Dr. Montes and his team in San Juan, Puerto Rico.
Sculptra® is a synthetic and biocompatible material (injectable poly-L-lactic acid) that is injected below the surface of the skin in the area of fat loss. It provides a gradual and significant increase in skin thickness, improving the appearance of folds and sunken areas. No skin testing is required. Sculptra is injected into the skin for restoration and/or correction of the signs of facial fat loss (lipoatrophy) in people with human immunodeficiency virus.
Anti-Aging Treatment
Sculptra Aesthetic is a new type of facial injectable made from poly-L-lactic acid, which is gradually and naturally absorbed by the body as it works to replace lost collagen.
It helps correct shallow to deep facial wrinkles, and folds that appear with aging by replacing lost collagen. The main ingredient is a biocompatible, biodegradable synthetic material that has been used by physicians for decades.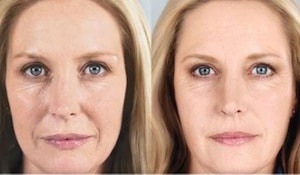 SCULPTRA F.A.Q.
MOST FREQUENTLY QUESTIONS
Is Sculptra Aesthetic FDA approved?
Yes. The F.D.A. has approved Sculptra Aesthetic for the correction of shallow to deep nasolabial fold (smile lines) contour deficiencies and other facial wrinkles which are treated with the appropiate injection technique in healthy people.
What is Sculptra Aesthetic?
Sculptra Aesthetic is a facial injectable that helps gradually replace lost collagen and correct shallow–to-deep nasolabial folds, also known as smile lines. The main ingredient in Sculptra Aesthetic is poly-L-lactic acid or PLLA.
How many visits or injections will I need?
The number of treatment sessions, the length of treatment, and the amount of Sculptra Aesthetic differs for each person. Your Sculptra Aesthetic trained Physician will create a regimen that works for unique needs of your face. Sculptra Aesthetic works over time, for most patients, and average of 3 treatments session over a few months.
When will I start seeing improvements from Sculptra Aesthetic?
Sculptra Aesthetic gives you gradual results that can last up to 2 years. In a study, 100% of patients showed improvement in wrinkles and lines at 3 weeks.
*individual results and treatment sessions may vary.
What are the possible side effects?
The most common side effects with the use of Sculptra Aesthetic include injection related side effects at the site of the injection, such as bleeding, tenderness or pain, redness bruising or swelling.
You should not use Sculptra Aesthetic if you are allergic to any ingredient of the product or have a history of keloid formation or hypertrophic scarring.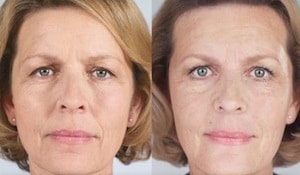 ---
Get in touch with the international beauty doctor of Puerto Rico, Dr. José Raul Montes.
---