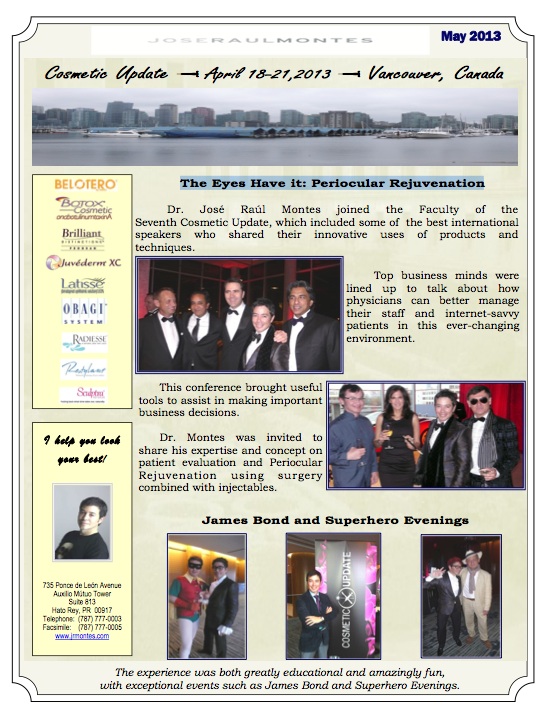 Dr. José Raúl Montes joined the Faculty of the Seventh Cosmetic Update, which included some of the best international speakers who shared their innovative uses of products and techniques.
Top business minds were lined up to talk about how physicians can better manage their staff and internet-savvy patients in this ever-changing environment.
This conference brought useful tools to assist in making important business decisions. Dr. Montes was invited to share his expertise and concept on patient evaluation and Periocular Rejuvenation using surgery combined with injectables.